Immunology Molecular Allergology Congress
03 ноября 2021 | 18:43:17
624
0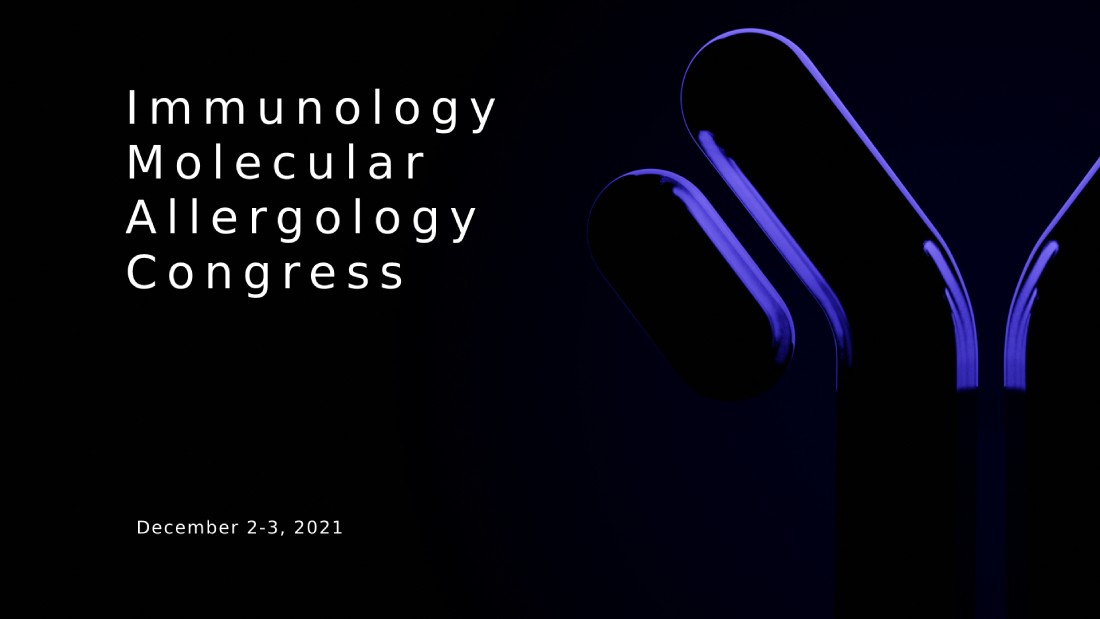 This year the Congress of Molecular Immunology and Allergology IMAC 2021 will be held on December 2 and 3 in the mixed mode: online in the medical educational portal MedTouch.
The First Moscow Molecular Allergology Conference was successfully held in 2018 with the support of the Megagrant of the Government of the Russian Federation. Taking into account the annual growth of prominent speakers along with the notable increase of the number of participants, this event became annual and gained the Congress format. Last year, the Congress was held online, however notwithstanding the restrictions made due to the COVID-19 pandemic, more than 2,000 people actively participated in it. This year, the Congress is to be held in the mixed mode and it is expected that the number of participants beat the last year record.
Today, during the COVID-19 pandemic not only the immunologists and allergists, but also the people not related to science and medicine, show significant interest in the problems with immunity, as well as the body's immune response to the new coronavirus infection. The pandemic has certainly become a huge problem for world healthcare, so this year's Congress is devoted not only to molecular allergology, but also to molecular immunology. Special attention will be paid to the new coronavirus infection and immunity, as well as the problems of vaccination against COVID-19.
Traditionally, the main part of the event will be devoted to molecular allergology. Mechanisms and new drugs for ASIT, individual approaches to the treatment of severe bronchial asthma based on phenotypes, pet allergens, screening technologies for the development of new immunotherapeutic drugs, immunobiological therapy of immune-mediated diseases, and much more will be observed.
Leading world speakers have been invited and have already given their consent to participate such as: Rudolf Valenta, Cezmi and Mubeccel Akdis, Jean Bousquet, Ursula Wiedermann, Paolo Matricardi, Kari Nado and other leading world and Russian experts.
The Congress is once again held with the support of the Megagrant of the Government of the Russian Federation and is aimed at elevating the professional level of experts in the field of allergology and immunology, the effectiveness of treatment of the most common diseases of respiratory and immune systems. We are looking forward to see you at the Congress and will be sincerely glad to your active participation!