Skin Allergy Meeting 2021
09 февраля 2021 | 16:34:01
1264
0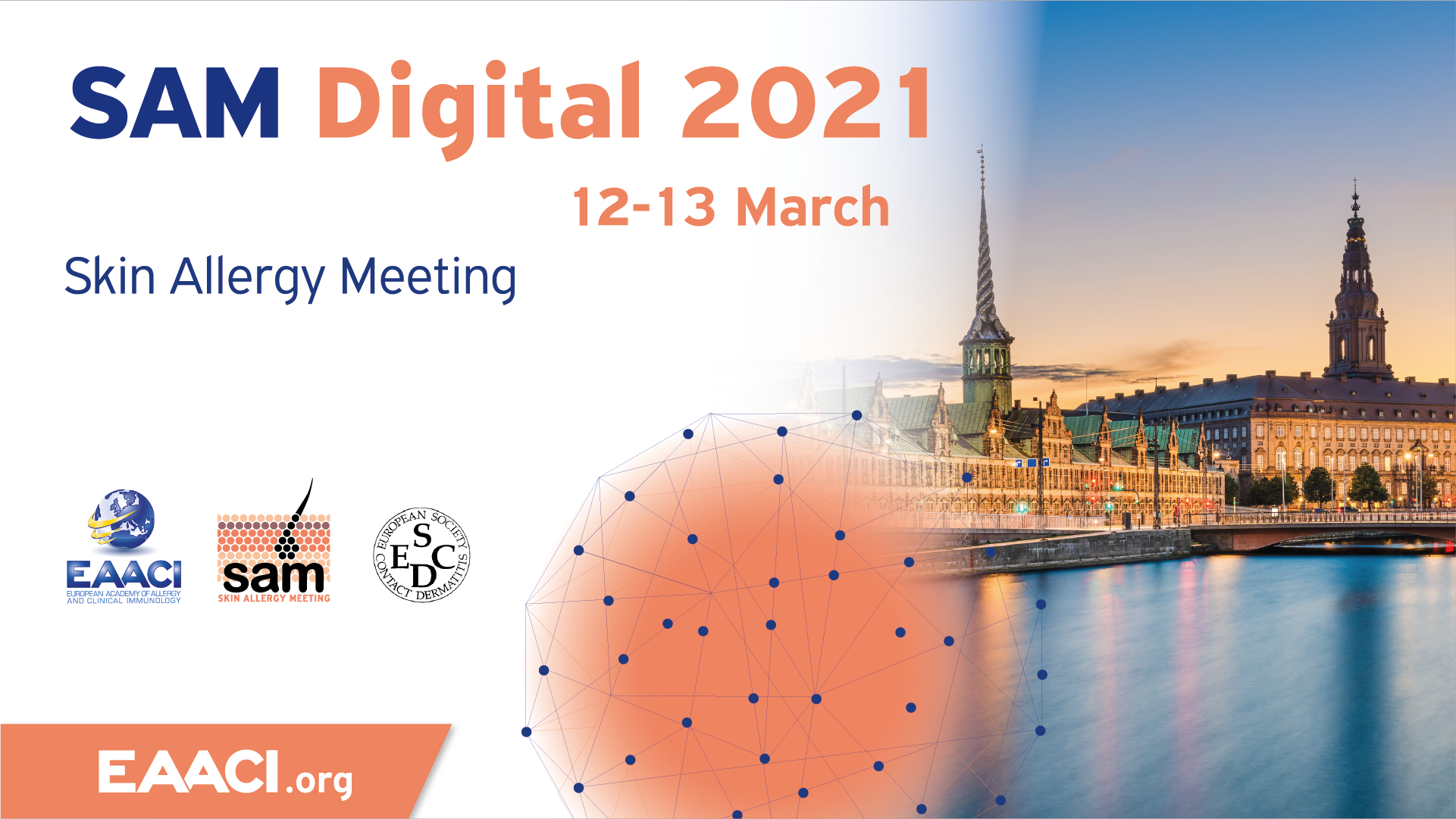 The virtual Skin Allergy (SAM) Digital 2021 meeting will take place on March 12-13, 2021.
The SAM Digital 2021 is a joint initiative with the European Society of Contact Dermatitis (ESCD), which in 2021 will take place for the 3rd time. Our focused meeting gathers experts in skin allergy and its details, leading to meaningful discussions around the latest findings in the field.
We will welcome faculty and delegates from all over the world to an event that promises to be a truly international stage for knowledge sharing and networking opportunities.
Based on the successful experience of FAAM-EUROBAT 2020, EAACI continues to deliver its focused meetings in a digital format. The digital experience allows us to deliver state-of-the-art scientific content while following safety and health regulations. Through this new format, EAACI is also able to reach entirely new audiences and create a truly global network of researchers in our events.
As part of our scientific programme, delegates will participate in sessions covering basic, translational, and clinical aspects on atopic dermatitis, allergic contact dermatitis, mast cell-driven diseases, cutaneous drug allergy, anaphylaxis, food allergy and the skin, hand eczema and occupational eczema, among others. Moreover, to enhance the learning experience, the meeting will be a platform for "hot topic" and "meet the experts" discussions and case reports.
In addition to the live programme, a selection of content will be available throughout the whole event as "on-demand material".